ARE YOU READY?
Creare was founded in 1961 to utilize the talents of creative engineers by providing a flexible environment that encourages individual autonomy and responsibility. Currently more than 60 engineers work alongside skilled technicians, and supportive administrators on over 100 R&D projects per year. Project teams are small, the pace is fast, and individual contributions are both important and visible.
Creare comes from Latin and means "to create." At the heart, we are a group of engineers setting the course for a high-spirited company, which explains to a great extent why people are so happy at Creare. Plus, we get to live in one of the greatest parts of the country with the best of the natural world just outside our door.
To apply for employment at Creare, check the Current Openings page.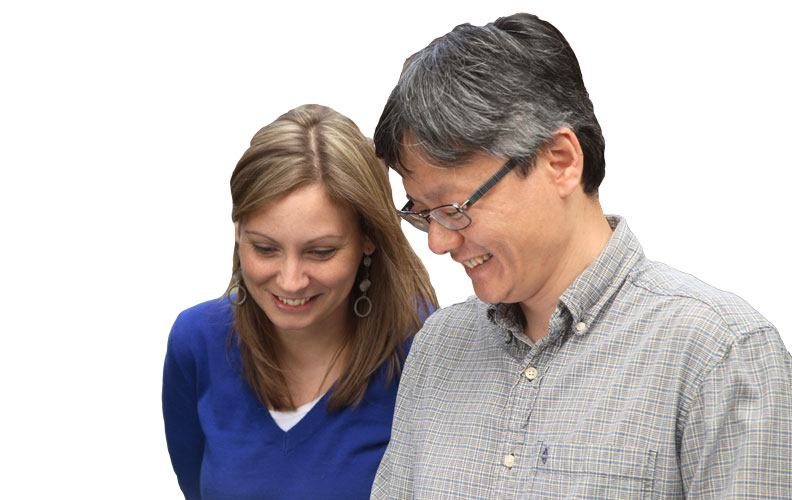 WHY CREARE?
For an engineer or technically skilled professional who enjoys charting his or her own course, yet enjoys working as part of a high-performing team, there is no better place than Creare. We work hard, but we never lose sight of the reasons we do it – to feel that our work is making a difference and to have time to have fun with family and friends.
—Bob Kline-Schoder, President, Principal Engineer

OUR SENIOR STAFF ARE LEADERS IN THEIR FIELDS
and we are always pushing the cutting edge of technological and scientific development. From building spacecraft cryogenic systems to developing signal processing software for cardiology to troubleshooting thermal/fluid problems in nuclear power stations, our exceptional teams efficiently solve complex challenges.