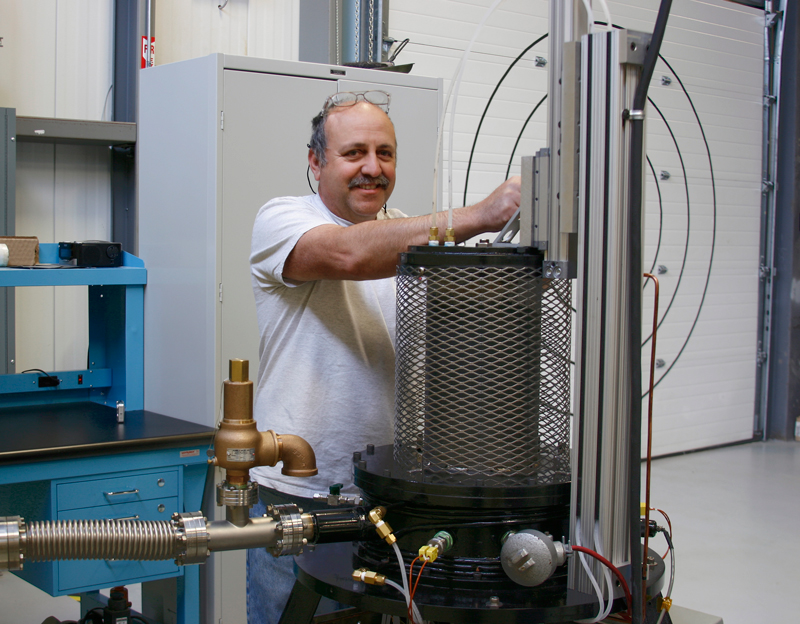 Creare employs a highly skilled technical staff, including mechanical and electronic technicians, machinists, mechanical designers, graphics specialists, computer support specialists, and laboratory personnel. These positions require a breadth of skills and the ability to contribute critically and creatively.
Mechanical designers/CAD specialists work on a wide variety of designs, including precision machinery and novel electromechanical systems.
Technicians provide fabrication and test support expertise, including welding, metal working, machining, and test facility construction and operation.
Senior level technicians also tackle engineering tasks such as design, preliminary analysis of heat transfer, thermodynamic and structural problems, and post-test data analysis.
Prototype machinists, both manual and CNC, assist with high-precision component fabrication, and contribute to design and fabrication approaches.
Many technical staff members combine two and four year technical degrees with years of work experience.
Creare offers skill development, job depth, and competitive pay opportunities for its highly qualified technical staff.
To apply for employment at Creare, check the Current Openings page, and apply online.
U.S. Citizens or U.S. Permanent Residents only. Creare is an Equal Opportunity Employer Female/Minority/Disabled/Veteran.