INNOVATIVE TECHNOLOGY AND PRODUCT DEVELOPMENT
Combining judgment and sophisticated analytical and experimental methods, we have a reputation for skill and creativity in the development of value-added technologies to solve the most challenging problems for our customers.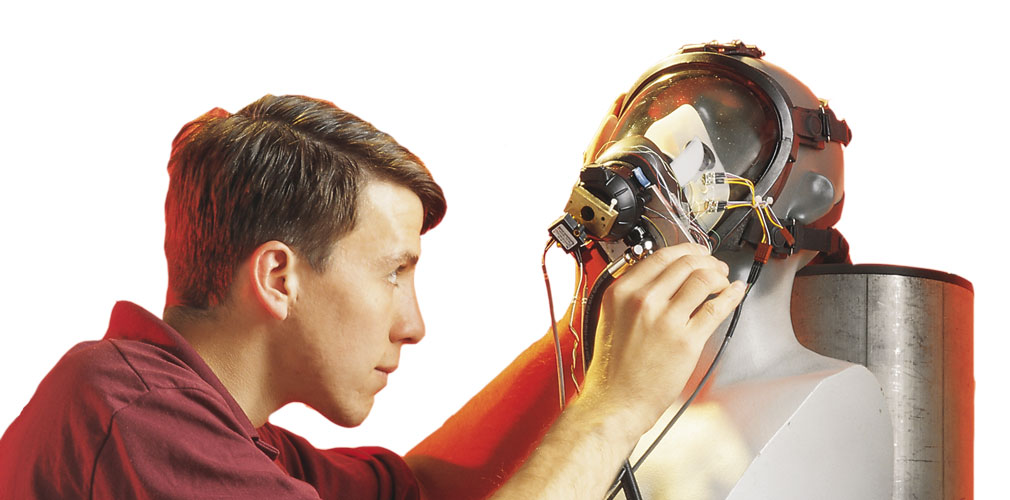 Creare Delivers
For over 50 years, world-class engineers and staff have collaborated to solve problems and bring ideas from the drawing board to real-life use. Our efforts have resulted in new companies that dominate their market segment to solutions that have enabled the exploration of space and efficient manufacture of critical defense systems. You can depend on Creare's proven ability to innovate to deliver the competitive advantage and to accelerate the development of new products.
IMPACT
Creare's entrepreneurial spirit and engineering expertise enable solutions that routinely exceed our industry and government customers' expectations. The transition paths for our innovations include licensing, delivery of specialized products, and highly successful spin-off companies.
Creare is an ideal partner for us. After working with Creare on many projects, I truly value their responsiveness and professionalism. They apply innovative technologies to challenging applications, while consistently delivering outstanding engineering and expertise across a wide range of disciplines.
This [Cryogenic Machining] is a prime example of an SBIR-developed technology transitioning from the research and development phase to a system that can enhance affordability for near-term military projects, like the F-35.

OUR SENIOR STAFF ARE LEADERS IN THEIR FIELDS
We are always pushing the limits on the cutting edge of technological and scientific development. From building spacecraft cryogenic systems to developing signal processing software for cardiology to developing highly-engineered inspection technology for military aircraft production, our exceptional teams efficiently solve complex challenges.
On June 21st, the 62nd anniversary of the company, Creare celebrated the lives and contributions of three of its former presidents: Bob Dean, Peter Runstadler, and Paul Rothe. The commemorative luncheon brought together the families of the former presidents with past and current employees to honor the men who helped shape the company, our community, […]